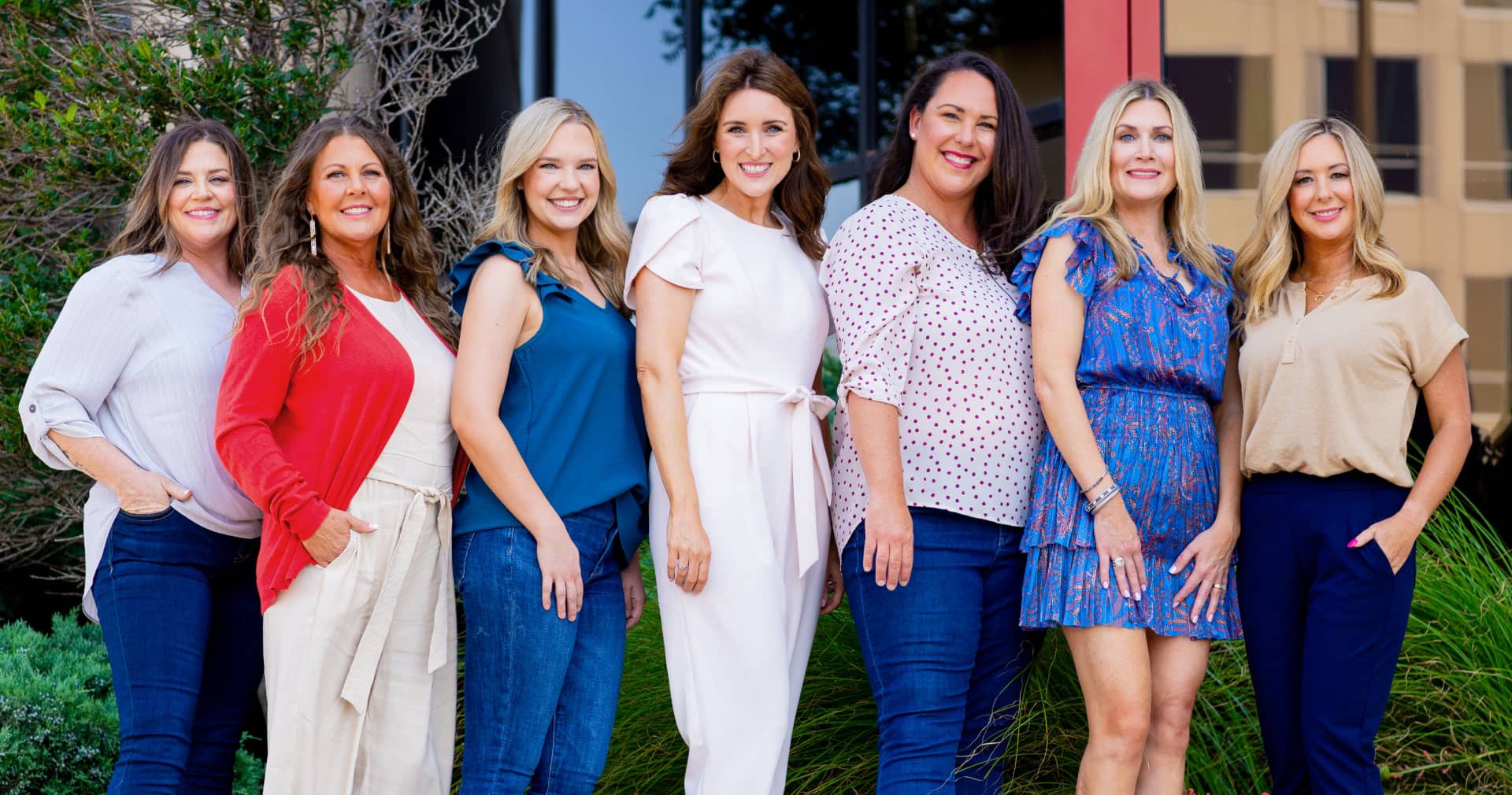 EXPERT CARE
Our experienced team uses the latest dental technology and treatment techniques to provide the best possible care.
PATIENT EMPOWERMENT
Through patient education and personalized advice, we empower our patients to make informed decisions.
EXCELLENT SERVICE
Our team supports you through the treatment process with care and attention.
Your Trusted Team in Oklahoma City
Lake Pointe Dental Group specializes in family, cosmetic, and restorative dentistry. Led by Dr. Shannon Maddox, we believe in empowering our patients to make informed choices about their dental care. We provide an education-focused approach and understand that each patient is unique. At our dental practice, you'll find exceptional service and attention to detail as we guide you through every step of the way, from the moment you call us to make an appointment to post-treatment follow-up care. Whether you need a simple preventive dental checkup or a full mouth restoration, Lake Pointe Dental Group's dedicated team will take great care of you. We are proud to be your trusted dental service provider in Oklahoma City.
Dr. Maddox has been practicing dentistry for more than a decade. She says it's the perfect blend of art and science. Dr. Maddox enjoys helping patients through investigations and diagnosis and then providing high-quality treatments so they can maintain a beautiful, healthy smile.
Dr. Maddox's passion is educating patients and empowering them to make informed decisions about their oral health. She has created a relaxing environment at Lake Pointe Dental Group with her dedicated team. It's a place where patients feel comfortable and supported. Our patients appreciate our dental team's focus on high-quality dentistry that helps them meet their goals, as well as the contagiously positive office energy!
After dental school at University of Oklahoma, Dr. Maddox continued on to complete the Advanced Education in General Dentistry residency program also at the University of Oklahoma. She specializes in cosmetic dentistry, implant dentistry, and full mouth restoration, including complex cases that require multiple disciplines (for example, working with orthodontists, oral surgeons, and periodontists).
Dr. Maddox loves her work and feels extremely grateful for a career where work-life balance is possible. She has been married to her husband, Mac, for 11 years, and they share three young children. Outside of running her busy dental practice, Dr. Maddox enjoys spending time with her family and cheering on the Sooners and the Thunder. On weekends, you might also find her thrift shopping and collecting vintage glassware and porcelain. Another little-known fact is she is also a human music database and knows most lyrics to most songs—it's her party trick!
Treatment Coordinator
Christy was born in Oklahoma City and raised in Choctaw. She has over 20 years of dental experience that began with her working chairside for 10 years before taking on the challenge of learning the business side. Christy loves helping patients move through their treatment plans by assisting them with insurance, financials, scheduling, and referrals. When not working, Christy enjoys being home with her family and puppies. She's also a fan of spending time at the lake, traveling, and trying out new restaurants.
Hygiene Coordinator
Callie has been with Dr. Maddox since October 2020. She is a graduate of Francis Tuttle Technology Center's dental assisting program and has 12 years' experience as an assistant. Callie is a proud mom of three children. Outside of the dental office, she loves being with her family and friends. She also likes running, going to the lake, and cheering on the Sooners.
Dental Assistant
Lyndie loved going to the dentist as a child, which eventually led her to begin a career in the dental field more than 35 years ago. She enjoys helping people to optimize their oral health and regain their confidence. There is no other job she would rather have! Lyndie is married to Mark, and they have two adult children. In her free time, she loves spending time with family, friends, and Oliver, her 5-year-old pup.
Dental Hygienist
Amy began working with Lake Pointe Dental Group in 2018 as a dental hygienist. She always knew she wanted to do something in health care because she enjoys helping people. Amy loves helping her patients achieve healthy mouths. She has been married to her husband, Josh, for 13 years, and they have two sons together. When not working, Amy loves watching her kids play sports. She also likes walking with her dog, cooking, and gardening.
Dental Hygienist
Mikala joined the team in 2016. She decided she wanted to be a dental hygienist at age 7. Mikala's passion is helping people to love their smiles and to take care of them well to prevent disease. She also loves educating mothers and mothers-to-be about the importance of oral health and children's dental care. Outside of work, Mikala loves spending time with her husband, Justin, and their dog, Aspen, as well as her parents and friends. As a proud graduate of the University of Oklahoma, she also supports the Sooners.
Dental Assistant
Lacey has worked in all areas of dentistry, including 24 years as a dental assistant. Helping and educating patients is something she truly enjoys. Lacey has one daughter and a granddaughter whom she loves spending time with. When not working, Lacey enjoys fishing at the lake and watching crime documentaries.
cosmetic dentistry
Dr. Maddox uses proven cosmetic dental techniques to create your new smile.
restorative dentistry
We can repair and restore your smile to improve both function and aesthetics.
FAMILY DENTISTRY
Preventive and general dentistry helps you and your family maintain healthy teeth and gums.
Contact our experienced team today to make your appointment!
If you're looking for high-quality dental care in Oklahoma City for you and your family, contact the friendly team at Lake Pointe Dental Group today.